Liquid Technology offers free downloadable information technology white papers as part of our informational knowledge base. It is our goal to provide you with the information you're looking for so you can make the best possible decision about your data security objectives. Our free asset management white papers provide you with everything you need to know about compliant data destruction, up to and including environmentally-responsible disposal of the e-waste. Within these white papers, you'll:
Learn about the importance of protecting your business through secure data destruction services.
Get a better understanding about what constitutes D.O.D. compliant data destruction
Discover what to look for in a quality e-waste recycler
Download Our Free Asset Management White Papers Today
Data destruction and proper e-waste disposal should be integral parts of every company's security strategy and understanding the value of these services is critical. We highly recommend you download and read our free information technology white papers before you choose a company to manage your  IT assets. Choose from our asset management white papers listed below to learn more.
A Retirement Plan For Your IT Assets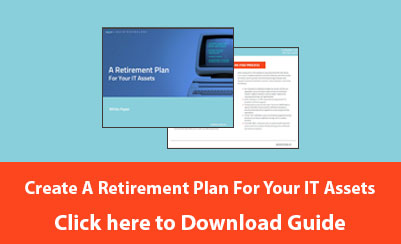 Understanding Data Destruction and How to Properly Protect Your Business

Choosing a Reputable e-Waste Recycler