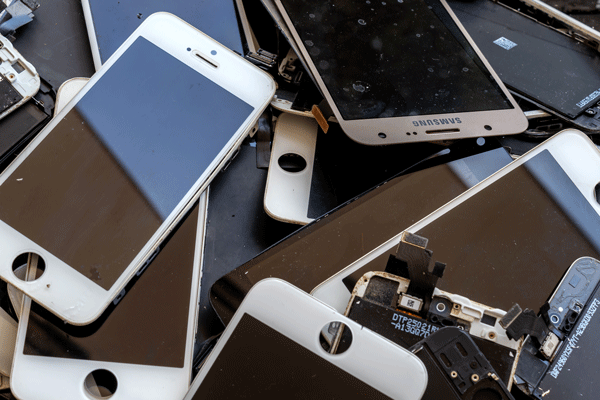 Working with the wrong e-waste recycler can put your decommissioned IT equipment at risk. For years, Apple partnered with GEEP Canada to recycle and recover valuable material from used devices. Between 2015 and 2017, Apple sent the firm over 500,000 Apple devices. Unfortunately, the tech giant discovered the devices were still active after conducting an audit. The review revealed that 18 percent of the "recycled devices" were still connecting to the internet. Close to 11,766 pounds of Apple devices were not destroyed before leaving the premises, GEEP confirmed.
Earlier this year, Apple filed a complaint against GEEP for allegedly reselling their e-waste. The iPhone maker is looking to obtain at least $31 million CAD. GEEP refutes all claims of misconduct but does acknowledge employees stole some devices. The recycler has filed a third-party suit against employees who allegedly stole the missing tech.
What could Apple have done differently to safeguard their old devices? The best way to secure your decommissioned IT hardware is to partner with a certified ITAD vendor. Download our ITAD checklist as a guide to assess your ITAD needs and find the right vendor.
If your company is looking for an e-waste partner email us or call us at 1-800-797-5478.